As the preferred service provider of smart raising solutions for global poultry farms,RETECH is committed to turning customers' needs into smart solutions, so as to help them achieve modern farms with sustainable income and improve farm efficiency.
RETECH has more than 30 years' production experience, focusing on automatic layer, broiler and pullet raising equipment manufacture, research and development. Our R&D department cooperated with many institutions such as Qingdao University of Science and Technology to integrate the continuously updated modern farming concept into product design. Through the practice of chicken farms, we continue to upgrade automatic raising equipment. It can better realize the intensive farm of sustainable income.
 In the production process, we only use high-quality material and continuously monitor the quality of each component, in order to guarantee safety, solidity and 20 years' service life. Our company has passed ISO9001, ISO45001, ISO14001 certification to exceed our customers' expectations with high quality equipment and services.
RETECH focuses on product upgrades and technology research and development. We integrate the IOT technology and cloud computing to assist in the digital and intelligent upgrade of farms.  RETECH can make chicken farming much smarter and easier.
RETECH has a expert team with 20 years' raising experience and global modern chicken farms. We provide customers with whole process project solutions, from project consultation, design, production to raising guidance. And our equipment meets your highest requirements regarding bird health, production performance and environmental factors. Therefore RETECH not only stands for high-end quality, but also the optimal production performance.
Our products are exported to many foreign markets and win the trust of customers in 51 countries including Africa, Asia, East Europe, South America, Middle East and so on. We know your demands better, as we are professional.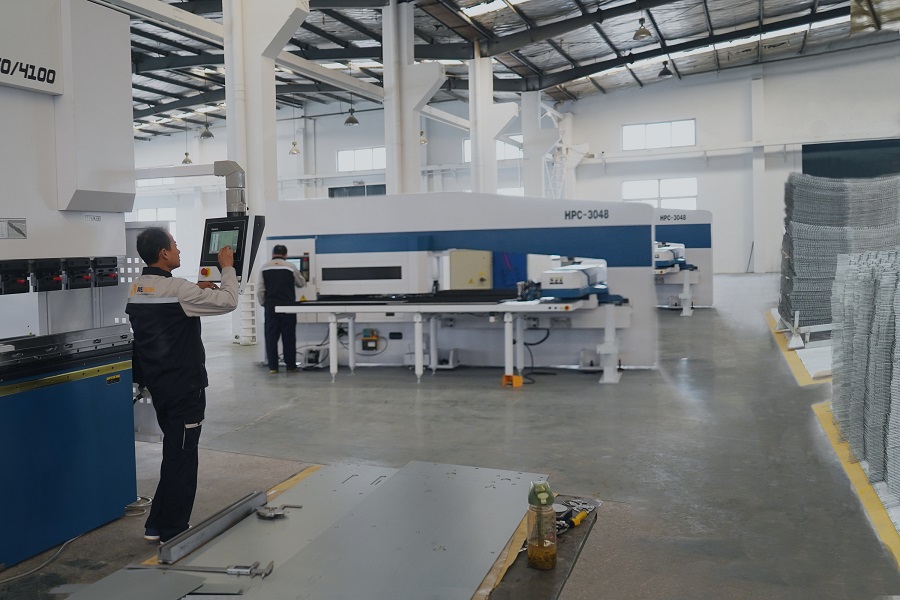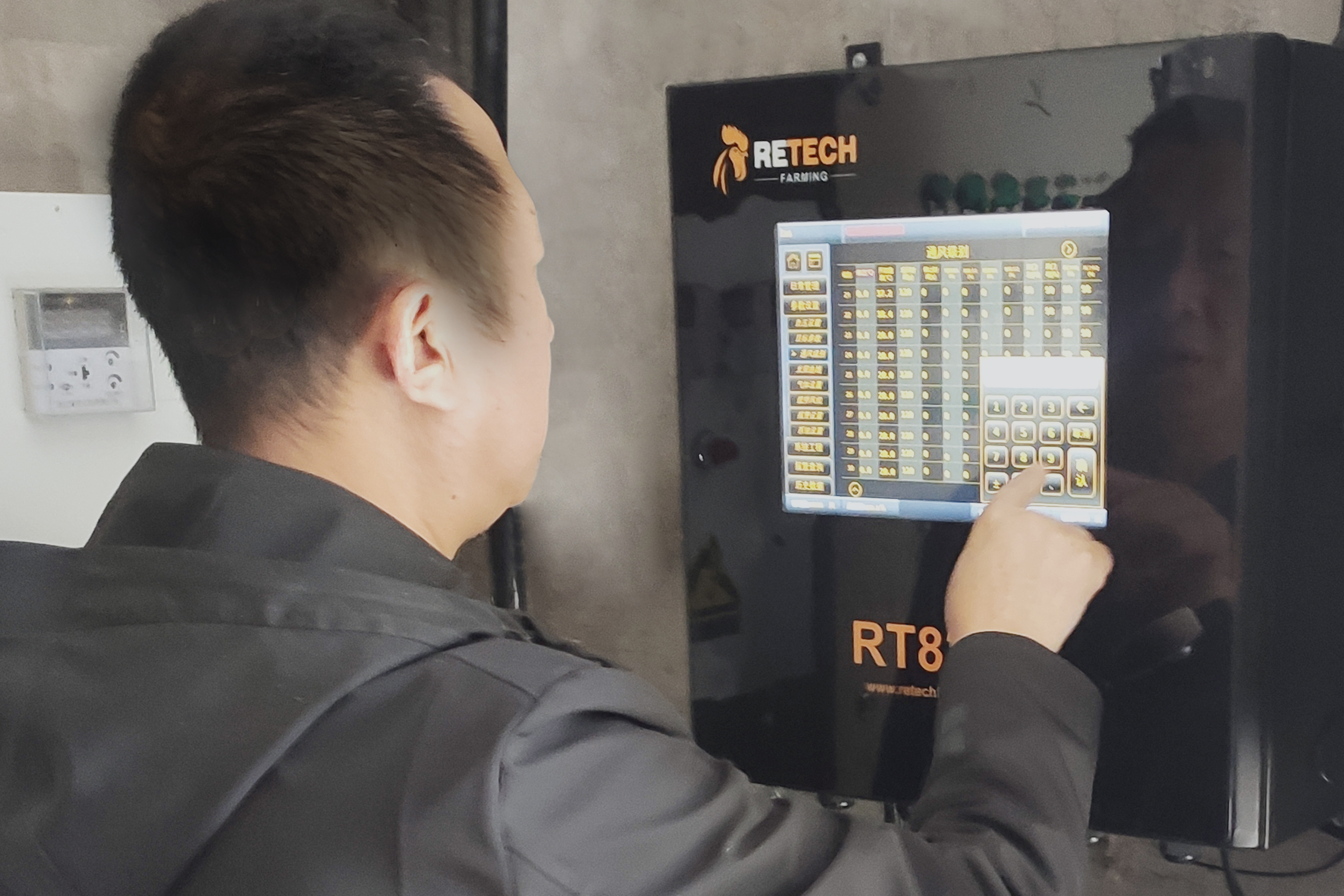 Self- developed intelligent environment controller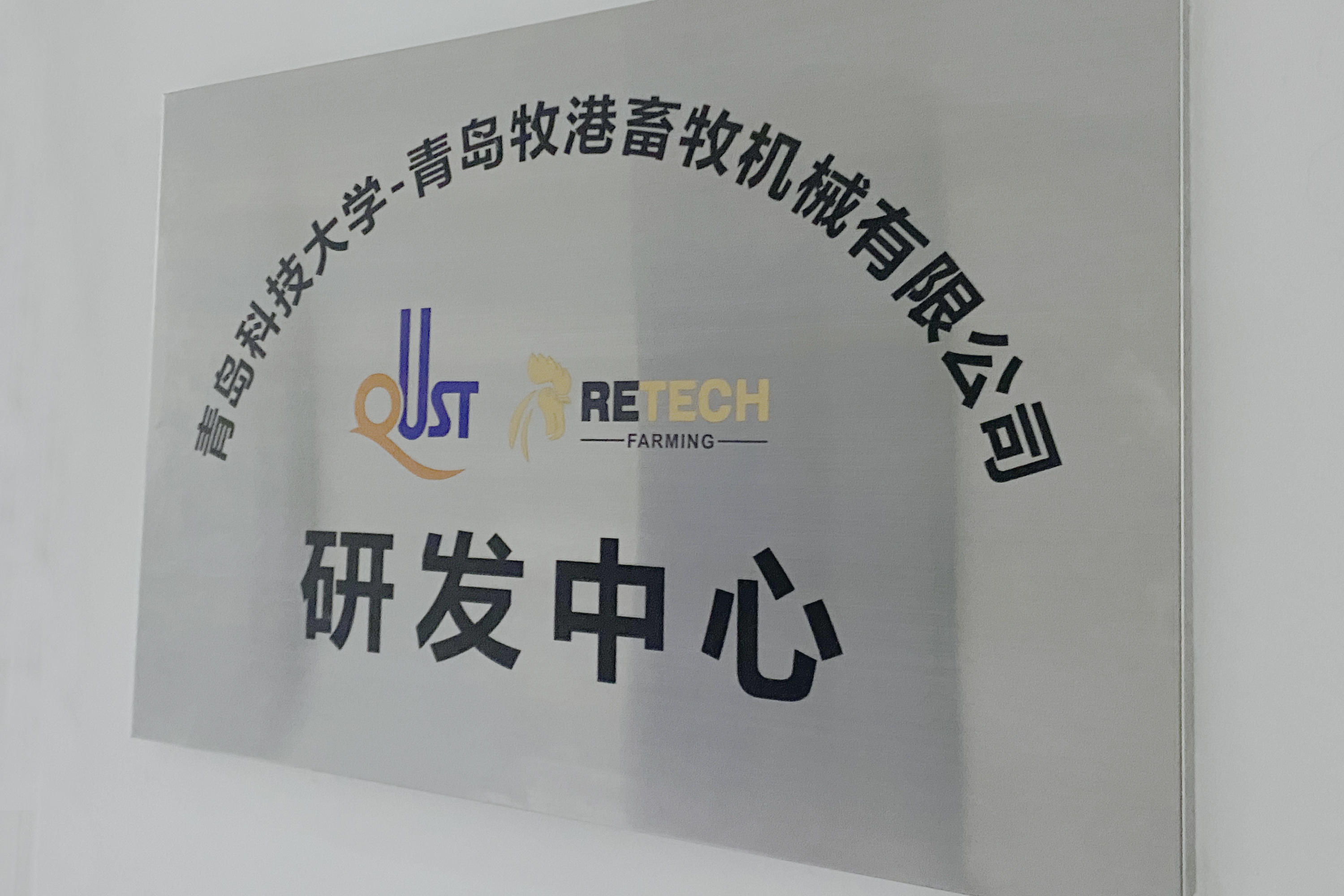 Technology R&D team - cooperated with the University of Science and Technology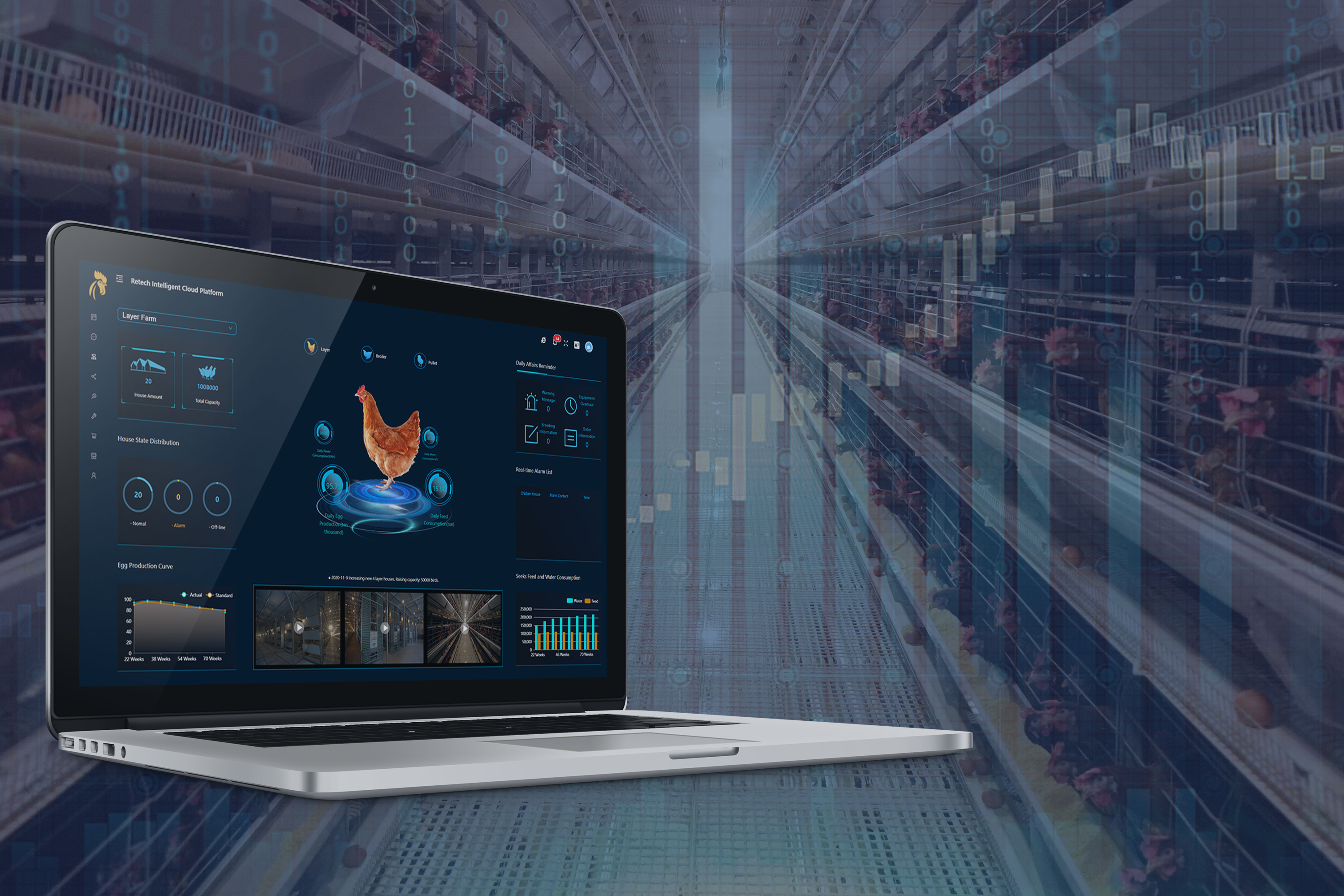 "Smart Farm"cloud platform
RETECH makes farming smarter and easier.
Cooperate with RETECH to get the smart solution.
1, Large-scale intensive farms     2, Digital intelligent farm management
To become the preferred service provider of intelligent raising solutions for global animal husbandry investors.
Committed to helping the transformation of traditional poultry farm with smart solutions.
RETECH makes poultry farming smarter and easier.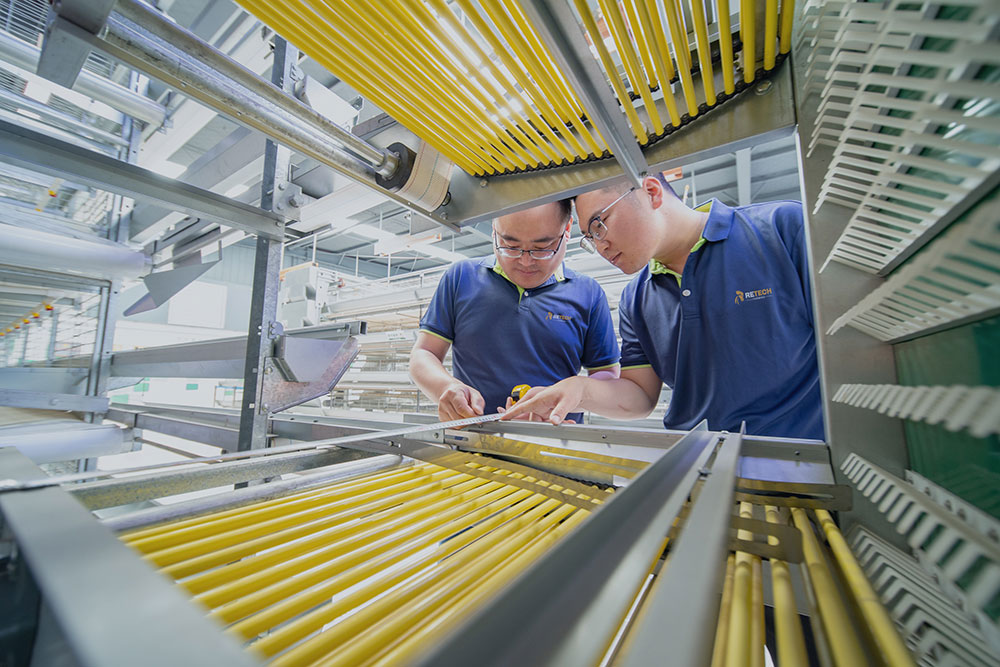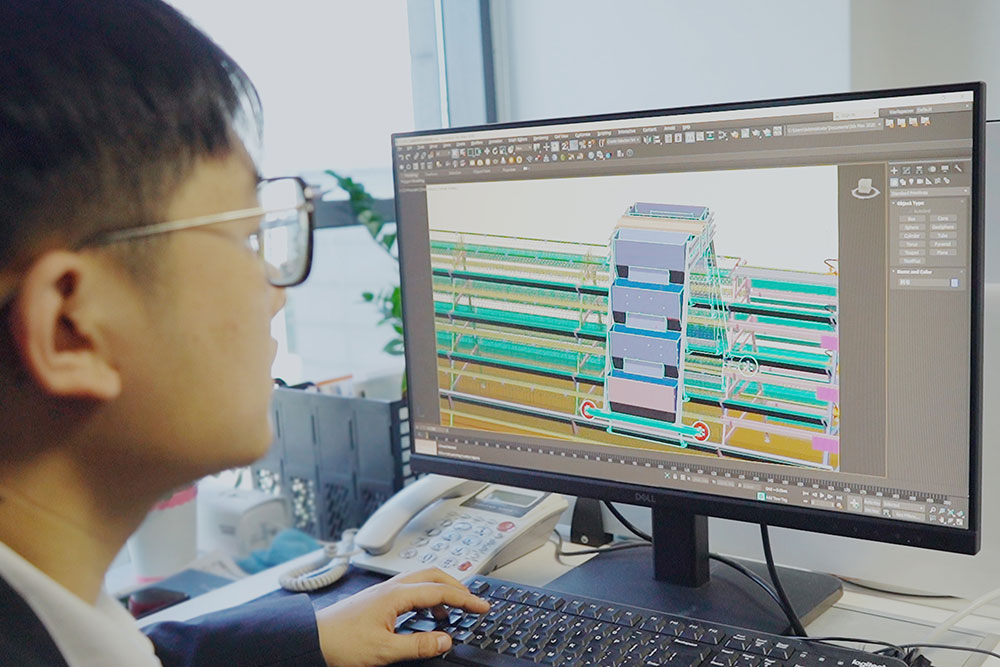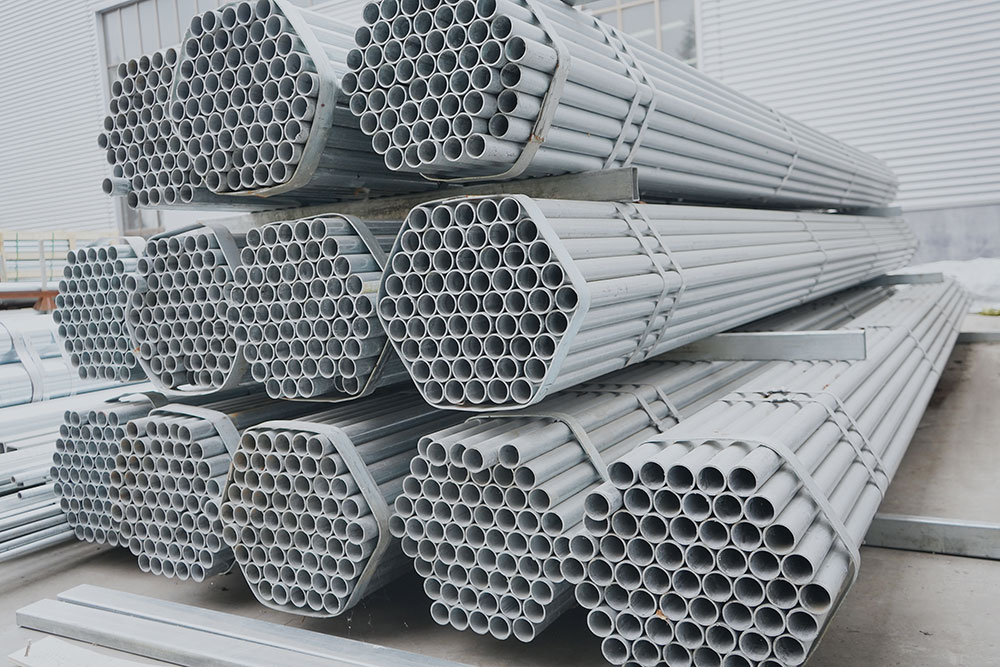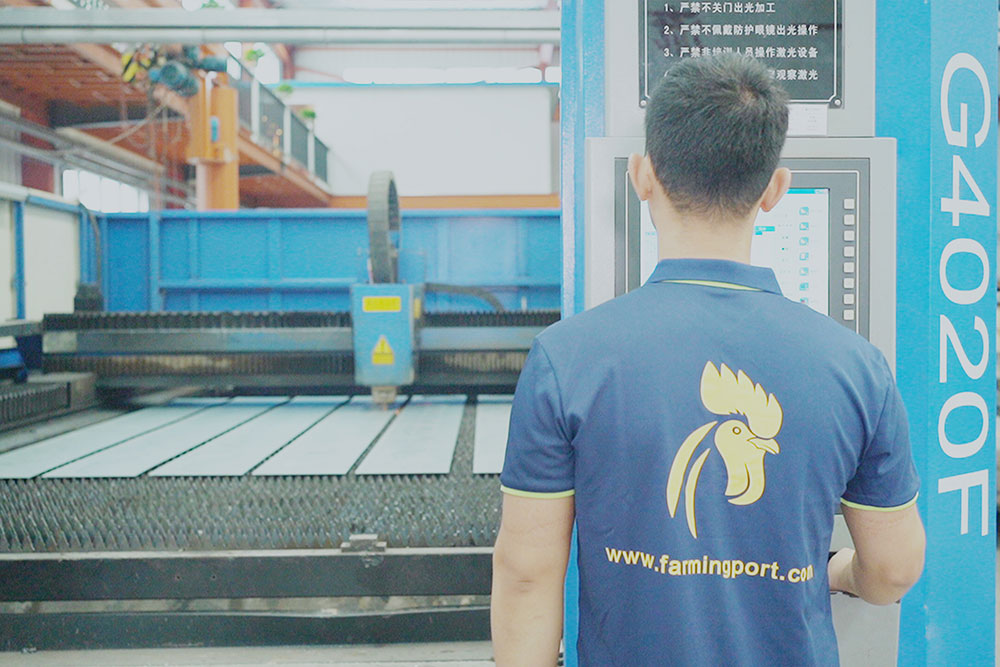 More than 20 years' service life —— High quality pursuit
RETECH has always maintained the pursuit of high-quality automatic equipment. Over 20 years service life comes from the selection of raw materials, high attention to details and quality control of each component. Successful projects in 51 countries around the world have proved that our equipment can achieve the best results under various climatic conditions.
★ High-quality branded materials
★ Constantly upgraded design
★ Strengthening of key parts
★ High-standard quality control system
24-hour customized solution design —— 20 years of raising experience
Our design experts will customize the farm layout and chicken house design for you according to your needs, land conditions and local climate. You can better show your projects to your partners and guide workers in construction. RETECH has a worldwide presence and over 20 years' experience in the poultry equipment field. This experience enables us to work out scientific farm design and also provide training to customers.
★ Planning project layout —— You need to provide: land size and project needs.
You will get project layout and construction plan.
★ Customized chicken house design——You need to provide : raising quantity and house dimension.
You will get customized chicken house designs with equipment selection.
★ Customized steel structure scheme design—— You need to provide: your budget.
You will get the most reasonable chicken house design to avoid potential costs and save construction costs.
★ The ideal raising environment—— You need to do: NOTHING.
You will get reasonable chicken house ventilation design.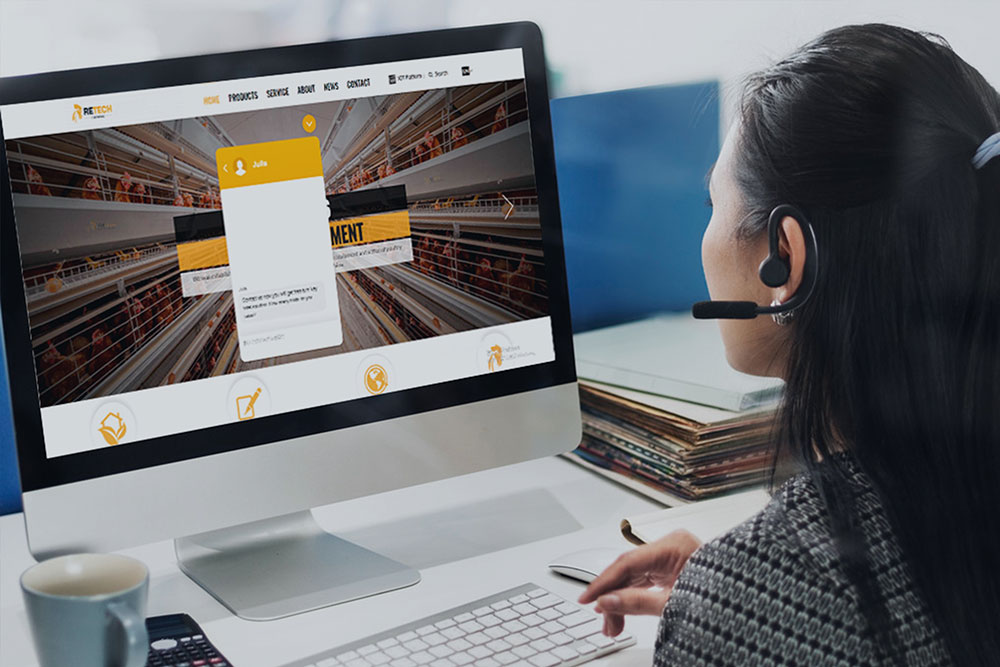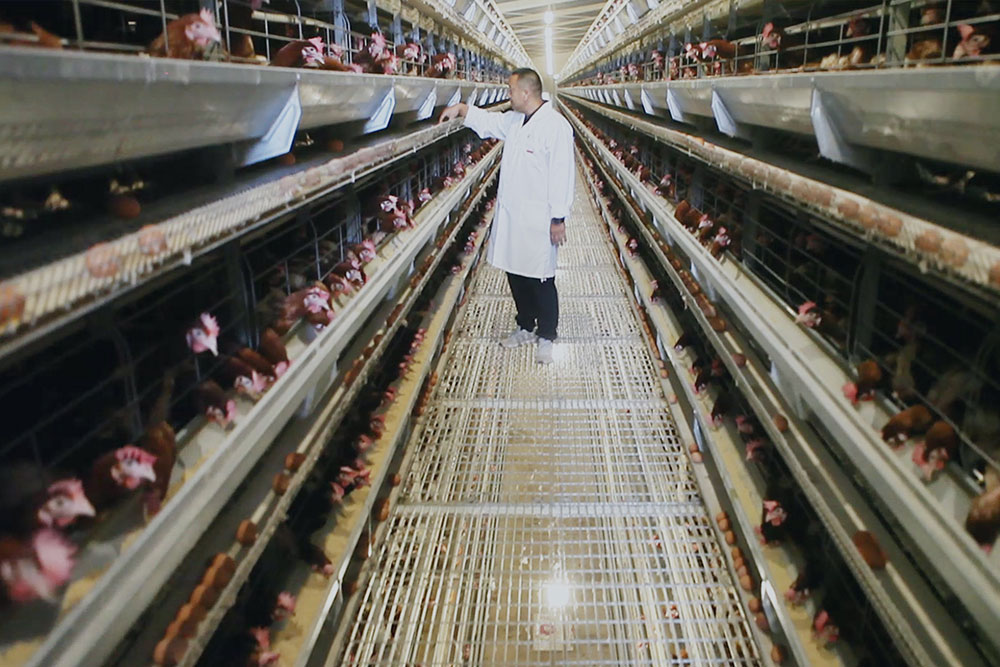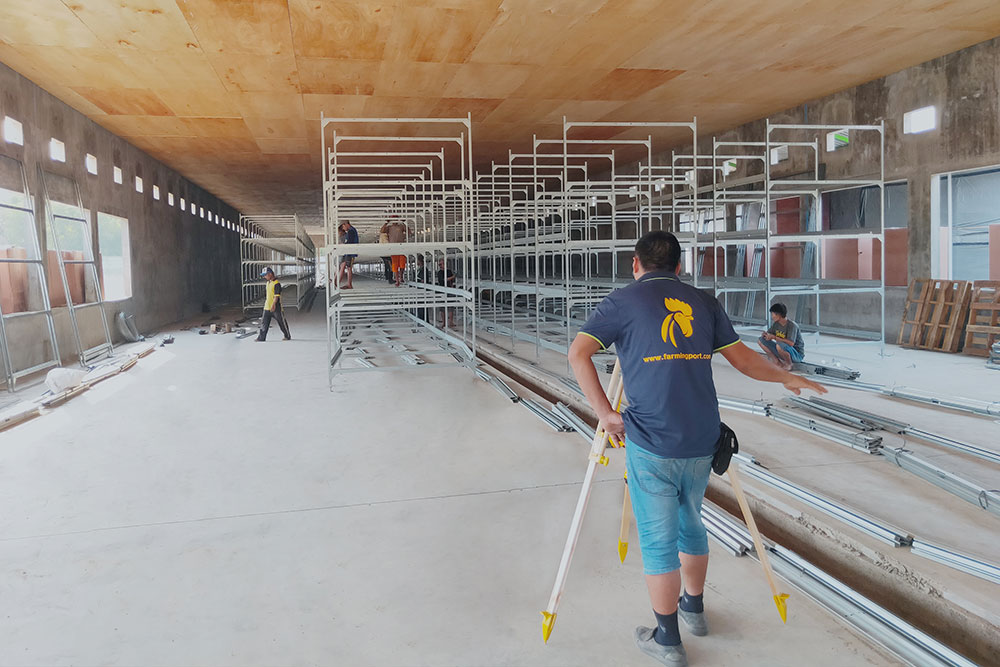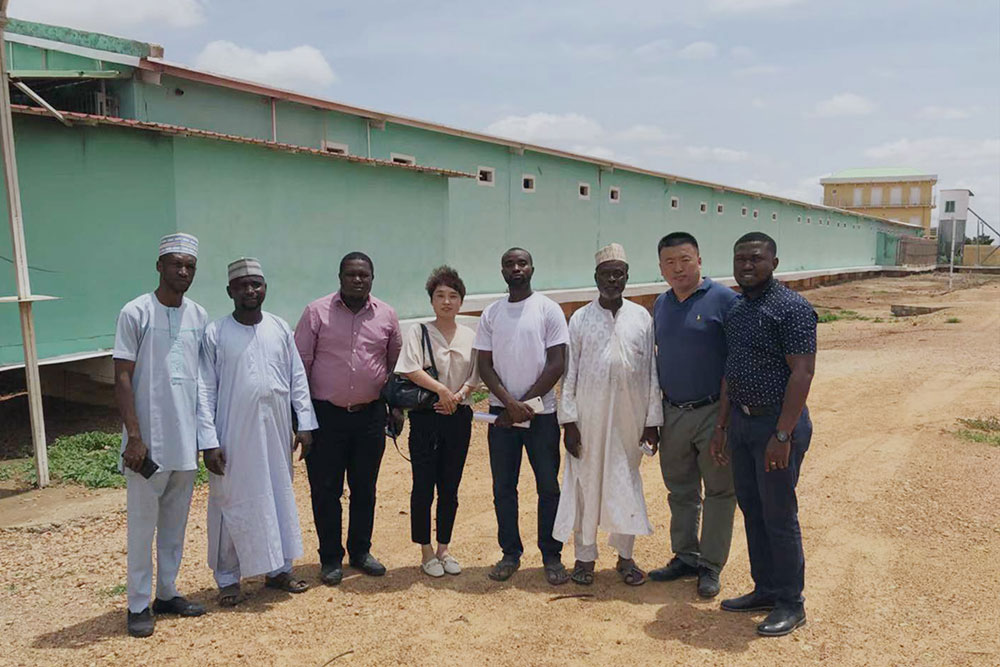 RETECH has a expert team with 20 years' raising experience. The team is composed of senior consultants, senior engineers, environmental control experts and poultry health protection experts. We provide customers with full-process solutions through the perfect service system, including project consultation and design, production, transportation, installation and commissioning, operation and maintenance, raising guidance and product recommendation.
★ Quick-response raising consultants
★ Visible logistic tracking
★ Different installation methods
★ Perfect maintenance process
★ Raising guidance of an experts team
Smoothly and orderly installation
We have a continuous flow of goods being loaded on trucks and containers to be sent to different parts of the world.
These goods must be fully and correctly installed in order to fulfil to their greatest ability.
★ Pallet or crate packaging
★ Complete installation process
★ Easily identifiable labels
★ Reserve wearing parts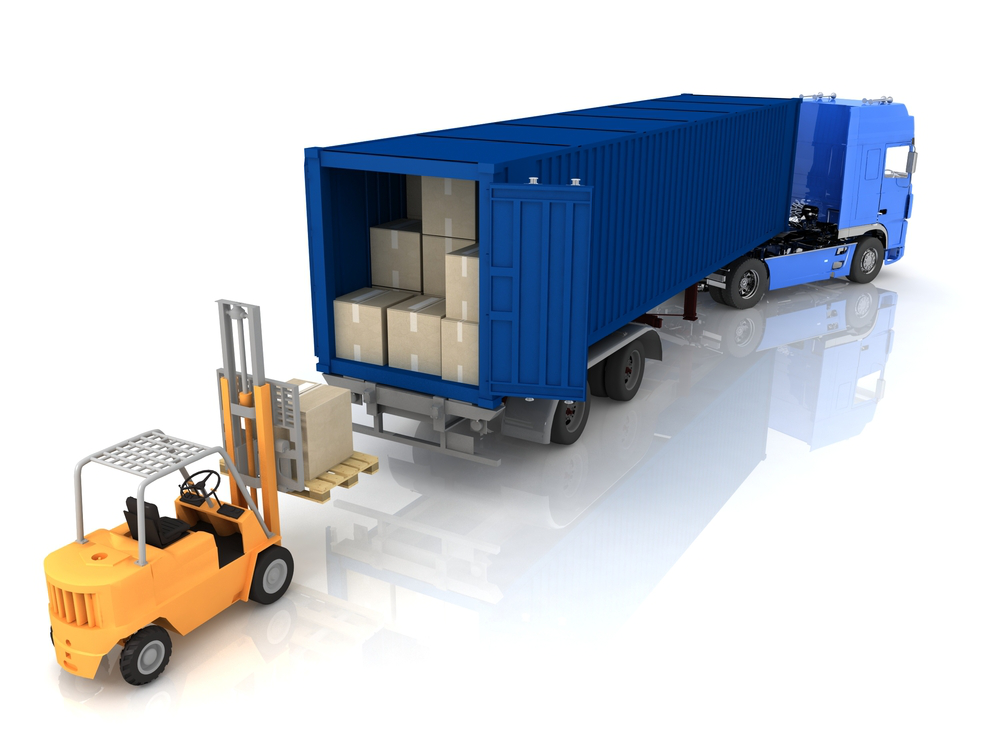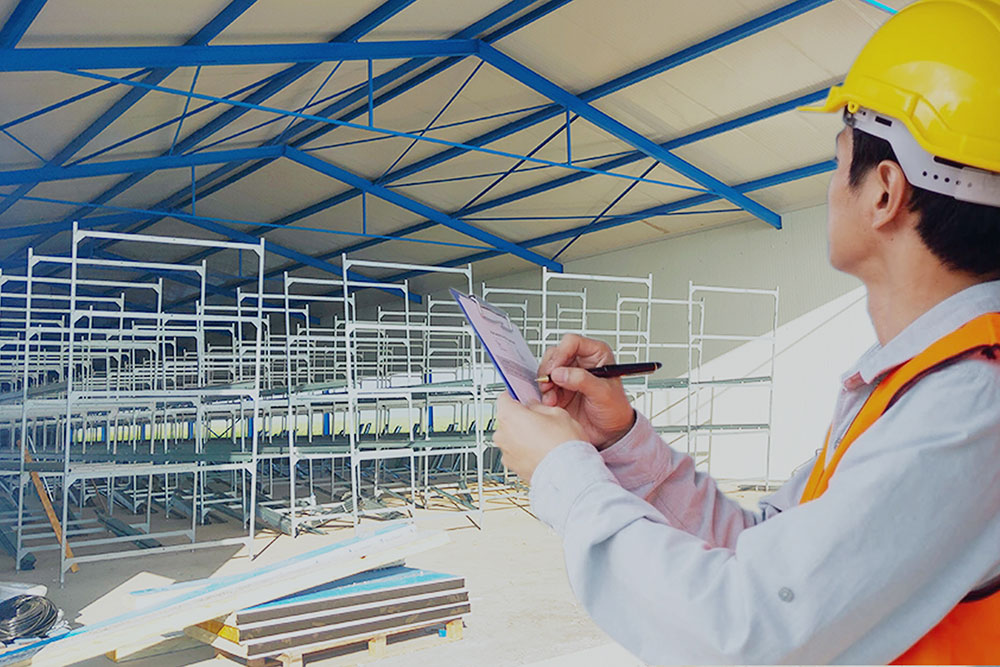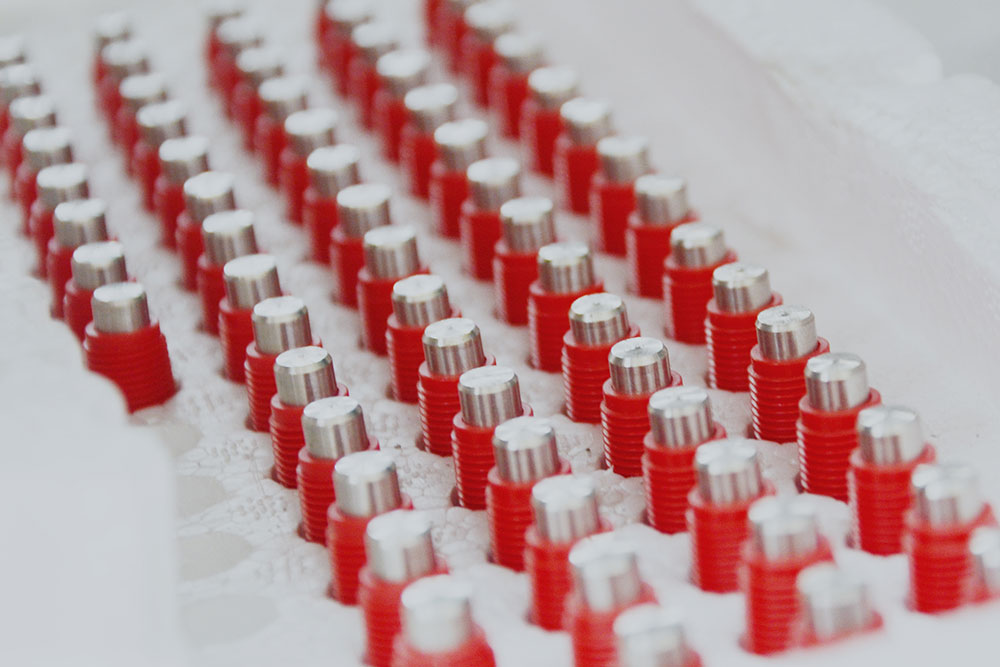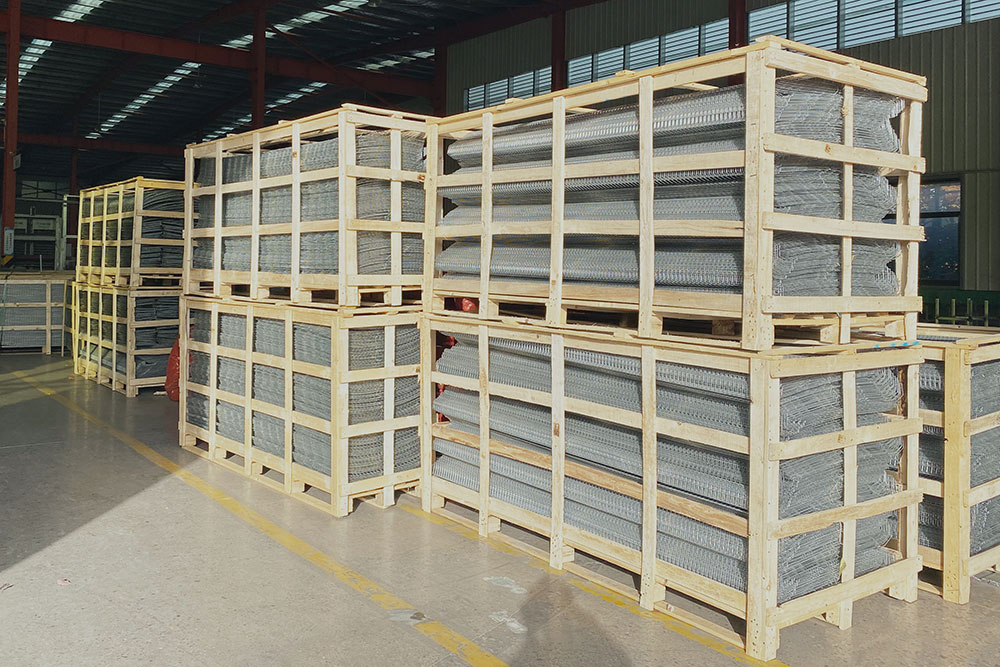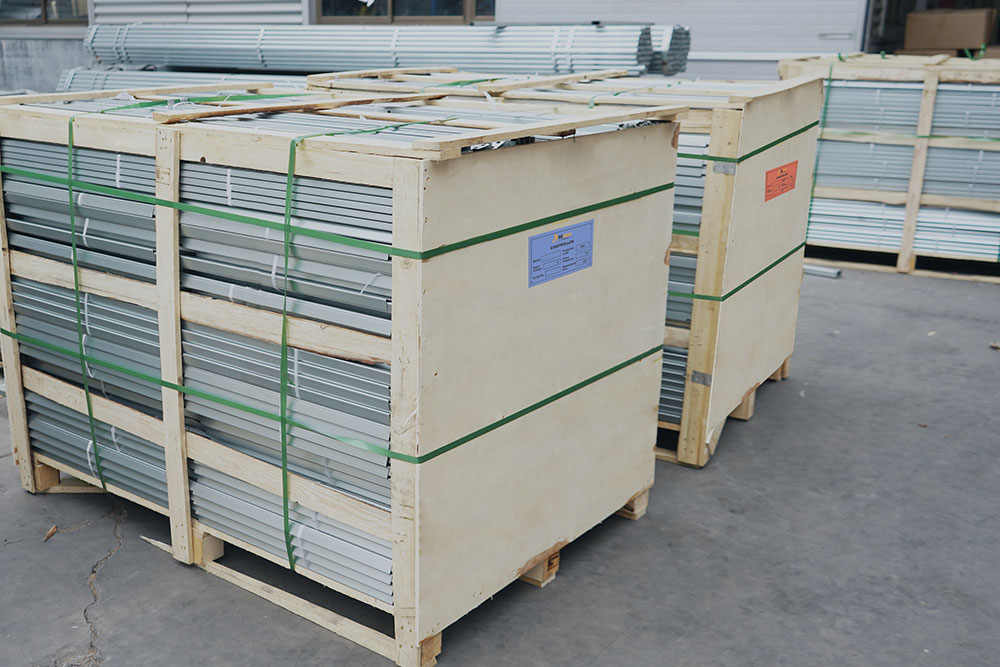 Easier chicken house management —— digital intelligent farming management upgrade
Based on the continuous improvement of the intensive farming, farming enterprises put forward higher requirements for farm management. RETECH "Smart Farm" cloud platform and smart environmental control system integrate the IOT technology and cloud computing to realize digital and intelligent raising upgrades for customers.
★ Integration of supervision, management and control
★ Preset environmental control parameters
★ Smart control environmental equipment
★ Integrating the data of multiple houses
★ warning of exception
Laboratory Testing Equipment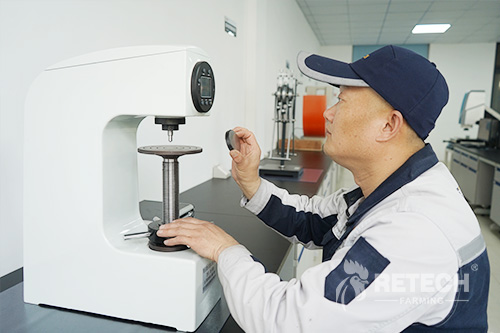 Digital-Rockwell-Hardness-Tester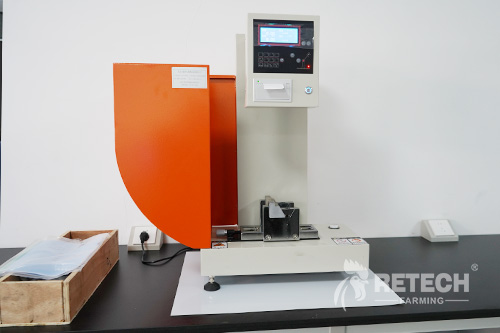 Digital-Display-Simply-Supported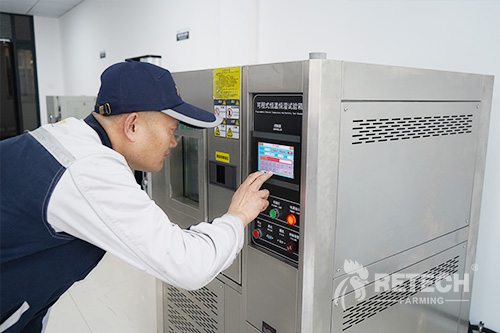 Temperature-and-Humidity-Chamber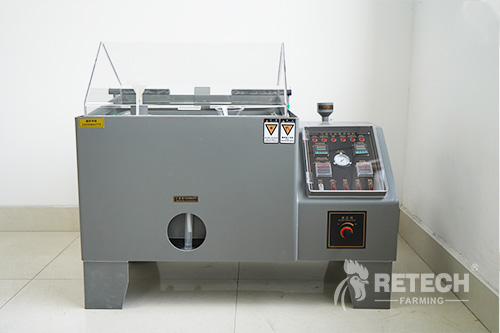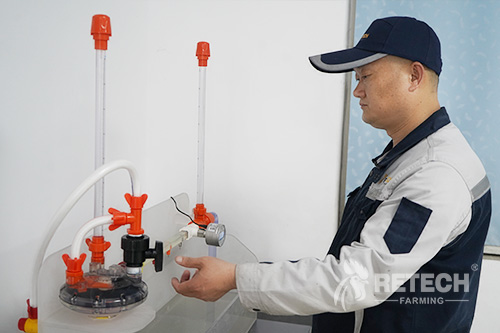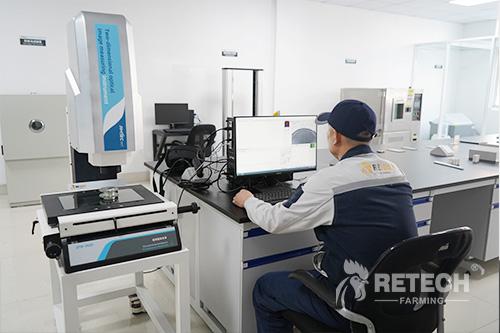 Optical-Measuring-Instrument